MacBook Sleeve & fetch-ish computer gloves
I've had my MacBook for less than 24 hours and I already had to make something for her. I bought this crazy fabric at Hancock intended for another purse based on the skipping bag tutorial, but I never got around to using it. Then surprise! My dad goes with me to buy a MacBook during our tax holiday. I told him I was going to make a bag, and he worried about durability, so I just used the foam sleeve that it was in when I opened the box along with my fabric.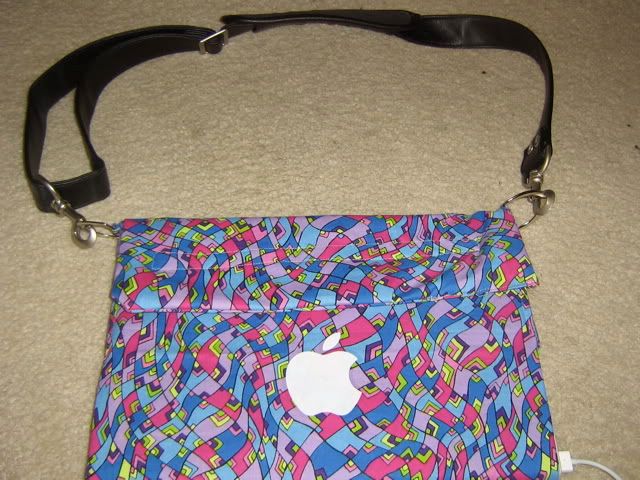 Finished Product!
I put this together this morning with the supplies I had, but I think I'll need to make a different strap. Right now I'm using one from my dad's old brief case.  :P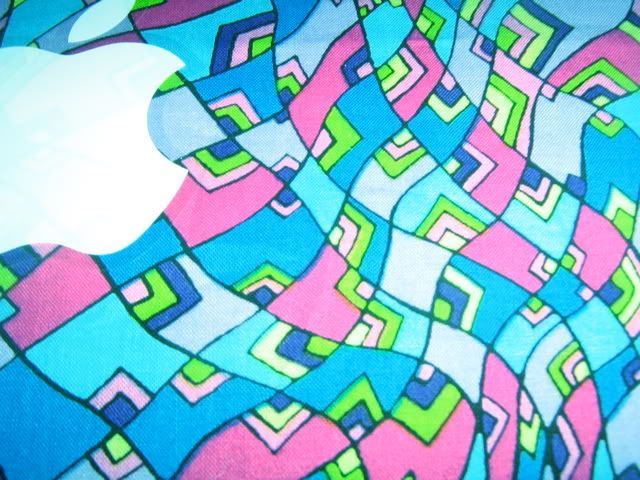 Detail of fabric; I absolutely love that two Apple decals were included. It was just what I needed to finish it off.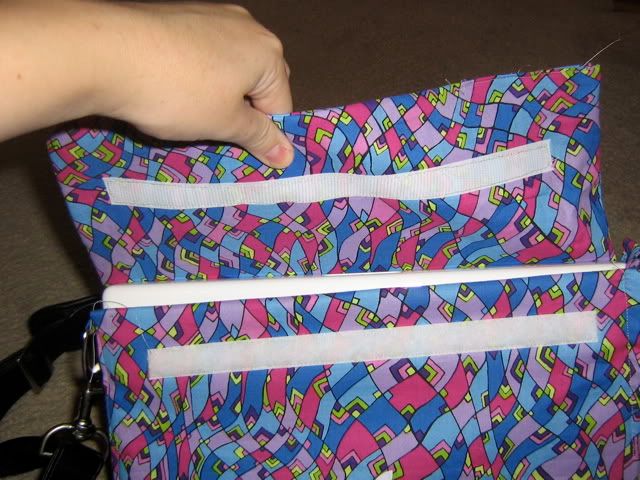 Velcro flap, just because I'm too lazy to put in a zipper HA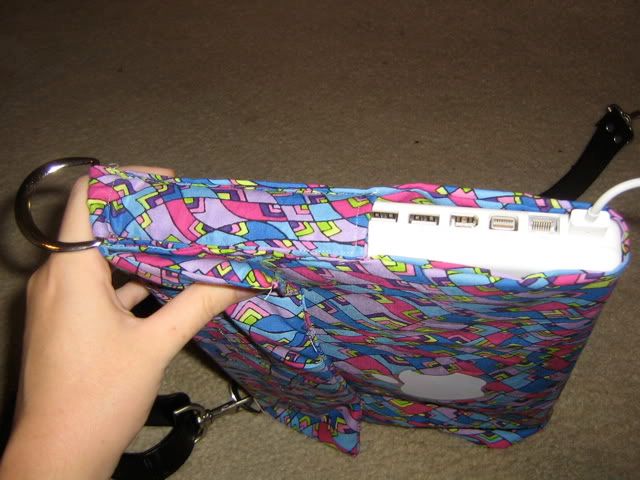 This is my favorite part. When I'm sitting somewhere for a while, I can charge up without taking it out of the bag. When I want to protect the drives on the side, I can just slide the macbook into the sleeve upside down. It wasn't originally going to be like that, but after I put the foam lining between the two layers of fabric and turned it out, it wasn't enough material to go around.
And these, I finished last week. They were my first successful knitting-in-the-round project. I based them off of Fetching from knitty, but I got impatient and didn't want to make them as long. My friends have poked fun at how little they are, but I love this color and I love the cables and picot bind-off.